Max Zu
ABOUT ME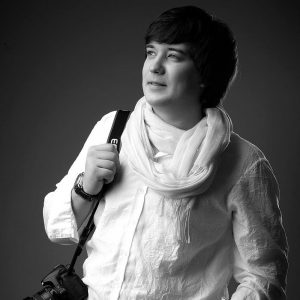 Hello, my name is Max Zu. I'm Brandays Inc. Founder, Graphic/UI/UX Designer, Art Director and Design Advisor. Also I'm a Professional Photographer. I have 15+ years of experience. Arrived to the US in November 2016, I'm living in the city of Diamond Bar now (20 Miles East from Los Angeles), California. I'm flexible to move to a different place within U.S.
EXPERTISE
AS DESIGNER:
Design, Theory of Color, Branding, Brand Identity, Graphic Design (digital and print media), User Experience Design and Interface Usability, Typography.
AS AN ART DIRECTOR:
Team Lead, Project Lead, Projects stages and timeline development, Team time management, Sketching, Presentation, Brain Storming, Designers workflow, Advising and Consultancy, Competition Judging.
AS PHOTOGRAPHER:
Studio and outdoor shoots (People, Architecture, Industrial), Post-Processing, Competition Judging.
OTHER CREATIVE EXPERTISE:
Electronic Music Composer
TECHNICAL SKILLS:
Adobe PhotoShop (expert), Adobe Illustrator(expert), Adobe InDesign (advanced), Photoshop Lightroom (expert), HTML (expert), CSS (advanced), Adobe Premiere (average), Adobe AfterEffects (advanced), Logic Pro (advanced)
LANGUAGES:
English reading/writing: advanced
English speaking: average
Russian: Fluent
Ukrainian: Fluent
EDUCATION:
Due to the lack of professional design education in my country, I have no College degree in Design. All I archived were on self-learning basis. Right after the high school I've founded Brandays Design Studio. Also I'm Mt. San Antonio College Student, (Continuing Education, English Language), Since April 2017.
See Works, Clients & Awards or Contact Me to arrange meeting at any location that convenient to you in California.
Thank you!